DATE:

AUTHOR:

Poised team

RELATED ROADMAP ITEMS:
DATE:
AUTHOR: Poised team
Storytelling is one of the most powerful communication skills for connecting with audiences in a professional setting. We're excited to announce that Poised now provides storytelling feedback, helping you to track how you influence and inspire others.
What's the value-add of getting feedback on storytelling?
Amidst the busyness of a day, it's hard to remember to build storytelling into your communication habits to help you improve your clarity and cohesiveness.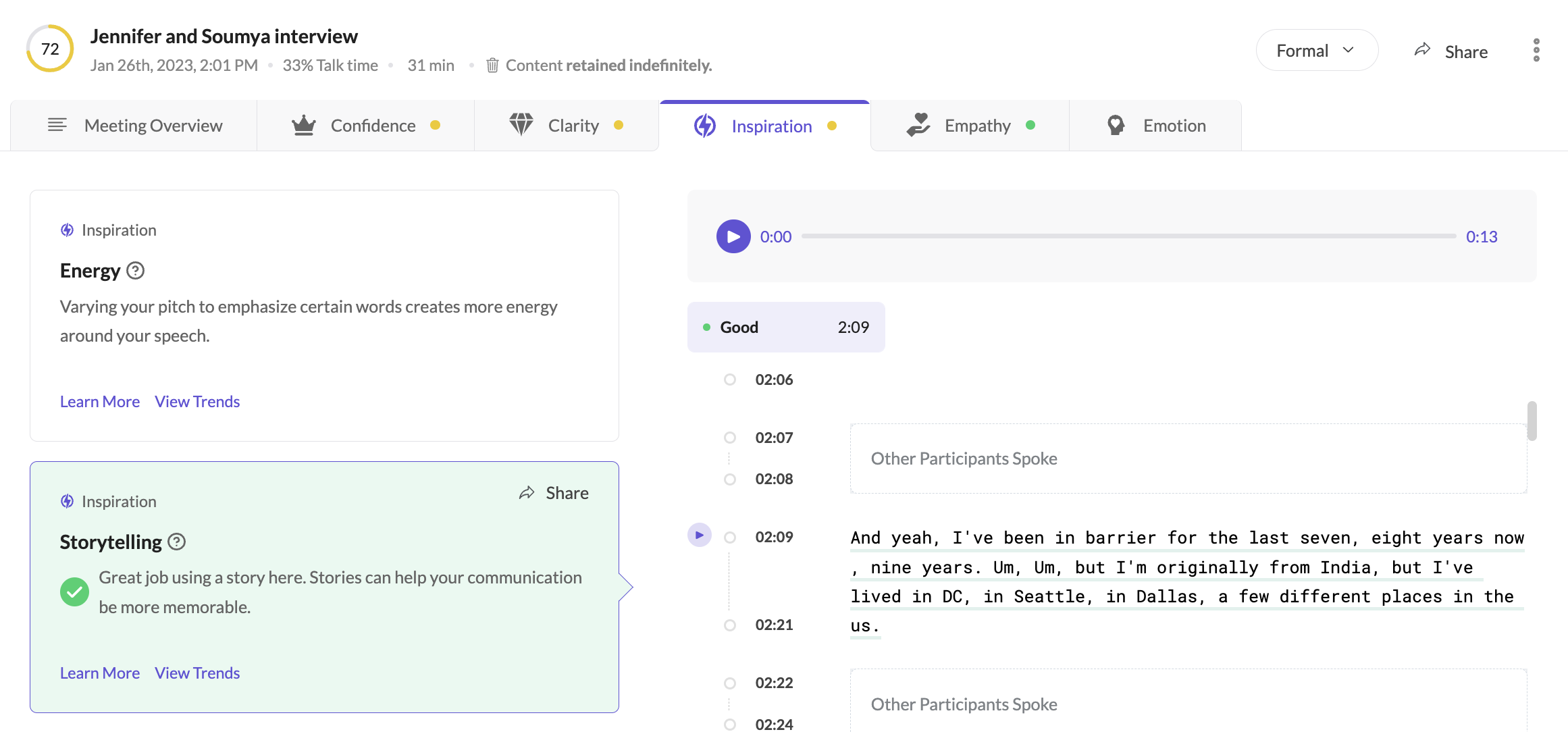 How does storytelling feedback work?
Poised will now present you with feedback after your meetings on how often you're telling stories. You'll also get a summary of your overall performance and see moments to retrospect the quality of the stories you told.
Storytelling feedback is now available! Get Poised today, it's free! Share with us what you think on Twitter at @poisedhq.