DATE:

AUTHOR:

Poised team
Speaking Tones and Auto-Record
DATE:
AUTHOR: Poised team
Speaking Tones
Based on feedback from our users, we are excited to release speaking tones! Develop greater self-awareness by tracking when you sound positive, negative, frustrated, or happy in your meetings.
Poised will also alert you in real-time when it senses frustration or negativity (we all have those moments 😣) to help you course-correct immediately. Sounding happy or positive? 😄 Poised will let you know about that too and congratulate you!
What do you think about this new feature? Let us know on Twitter at @poisedhq.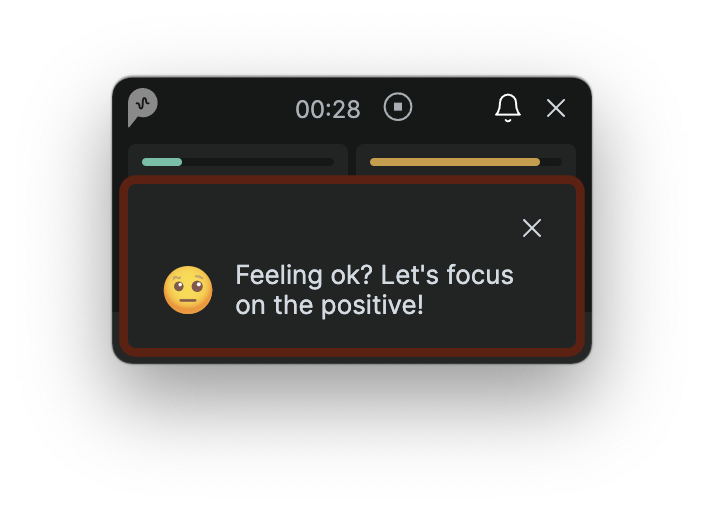 Auto-Record
No more forgetting to start recording with Poised: precise auto-recording has been our most requested feature and we couldn't wait to launch it for our users!
Even if you start or end a meeting late, Poised will magically synchronize the exact start and stop recording times when you go into your video meetings with any video conferencing tool such as Zoom, Hangouts, or Teams. Auto-record works best with calendar integration, but if you don't have your calendar connected, Auto-record makes it so that you don't need to manually start meetings.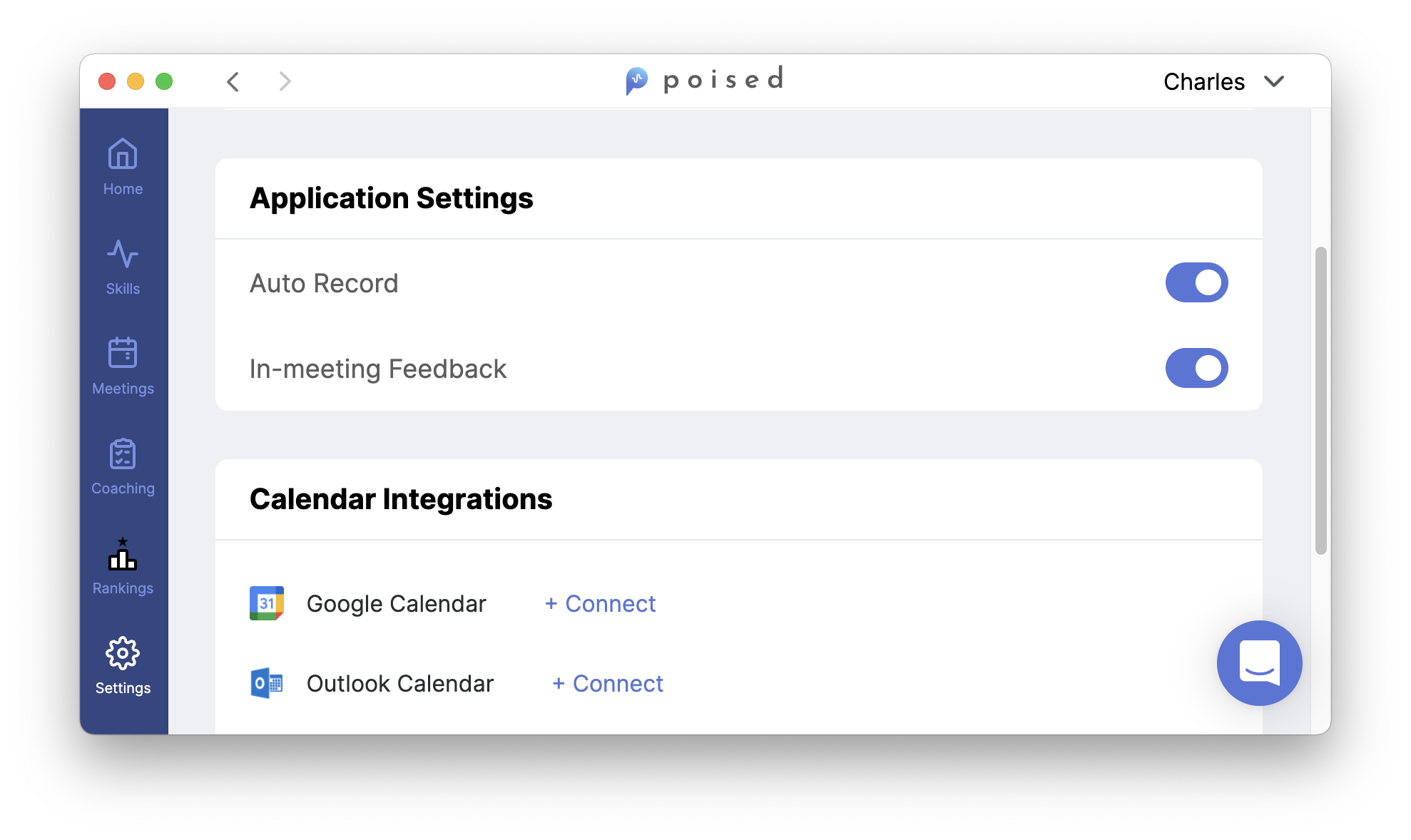 We hope these new features make it even easier for you to understand how you speak and reach your communication goals. Thoughts, feedback, or anything in between? Share with us on Twitter at @poisedhq.
(Like these updates but haven't gotten to try Poised? Join our waitlist or share your referral link with friends to get access sooner.)