DATE:

AUTHOR:

Poised team
Real-time Alerts, Speaking Moments, New Meeting Details
DATE:
AUTHOR: Poised team
Real-time Alerts
Poised now alerts you in real-time to help course correct during a meeting. For example if you have low energy, fast pace, or are frequently interrupting others, Poised will alert you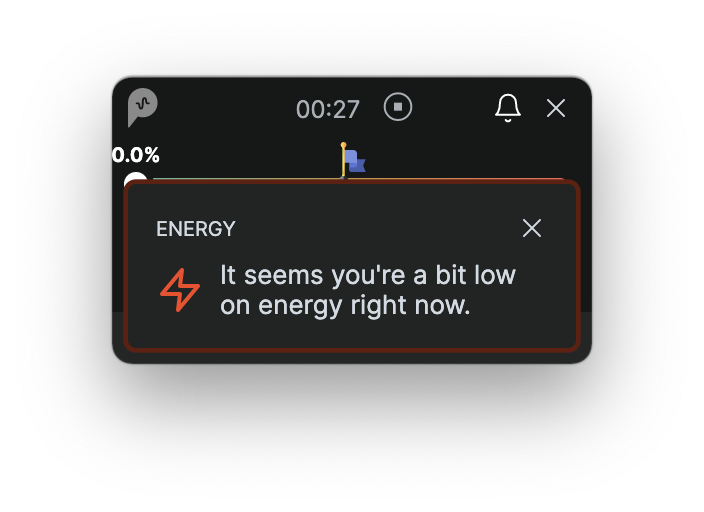 and then provide positive reinforcement as you improve.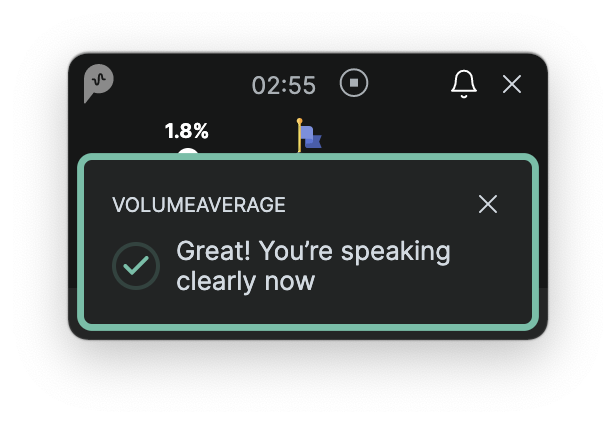 Top Moments
In the skills section, you can now listen to your best moments and moments for improvement across a range of aspects of speech. For example when you used the least amount of filler words or most effectively paused.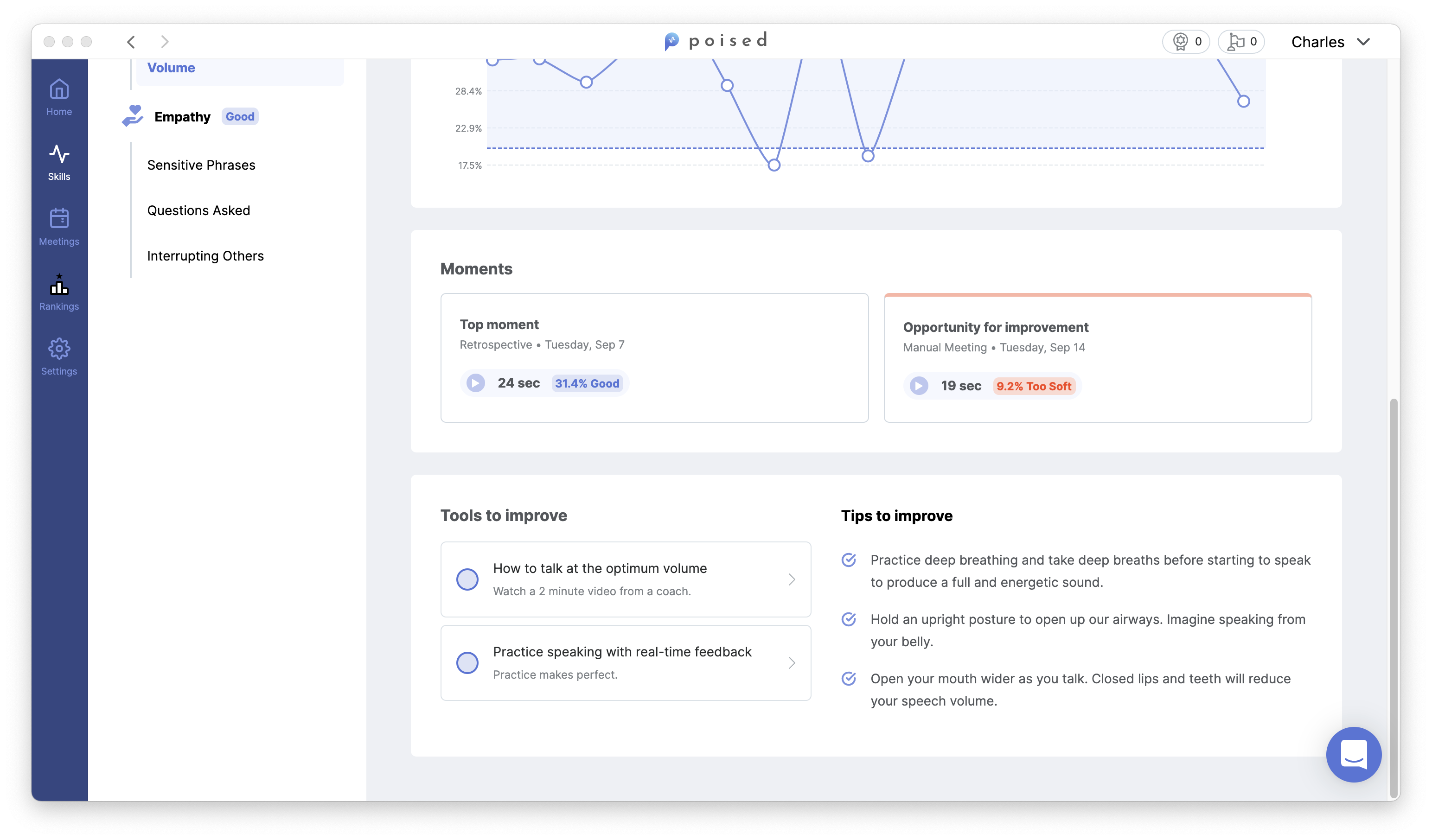 New Meeting Details
Within a meeting, quickly focus in on speech aspects that you care about and see notable areas of strength and improvement.
The transcript view is only one click away if you need to retrospect within the flow of a meeting. Listen to good moments and opportunities for improvement.