DATE:

AUTHOR:

Poised team

RELATED ROADMAP ITEMS:
Poised meeting analysis with GPT based suggestions
DATE:
AUTHOR: Poised team
Introducing supercharged meeting analysis with key takeaways, GPT based suggestions for rephrasing what you said, and speaking trends! Unlock intelligent speaking insights in your most important meetings such as interviews, presentations, or customer calls. See key takeaways on your strengths and growth areas. Retrospect with video moments and review "game footage" to improve for your next meeting.
How does it work?
After every meeting, quickly glance at the meeting summary and click to review more. Review your key takeaways, track your progress, and drill down to automatically highlighted moments.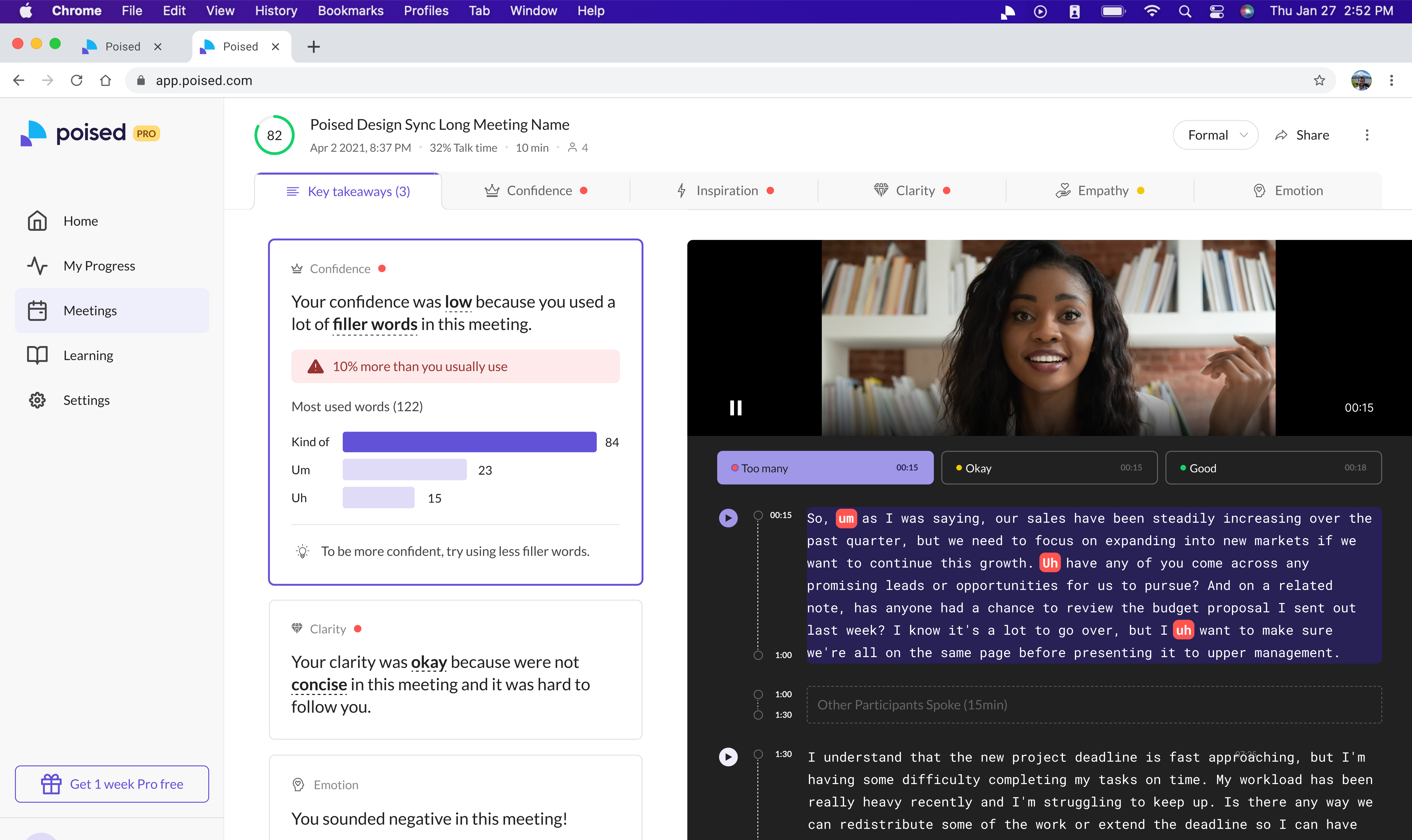 Hover over the transcript and see suggestion and examples for improvement starting with conciseness and speaking tones - adjust your tone to be more positive or utilize the pyramid principle for executive level communication and conciseness.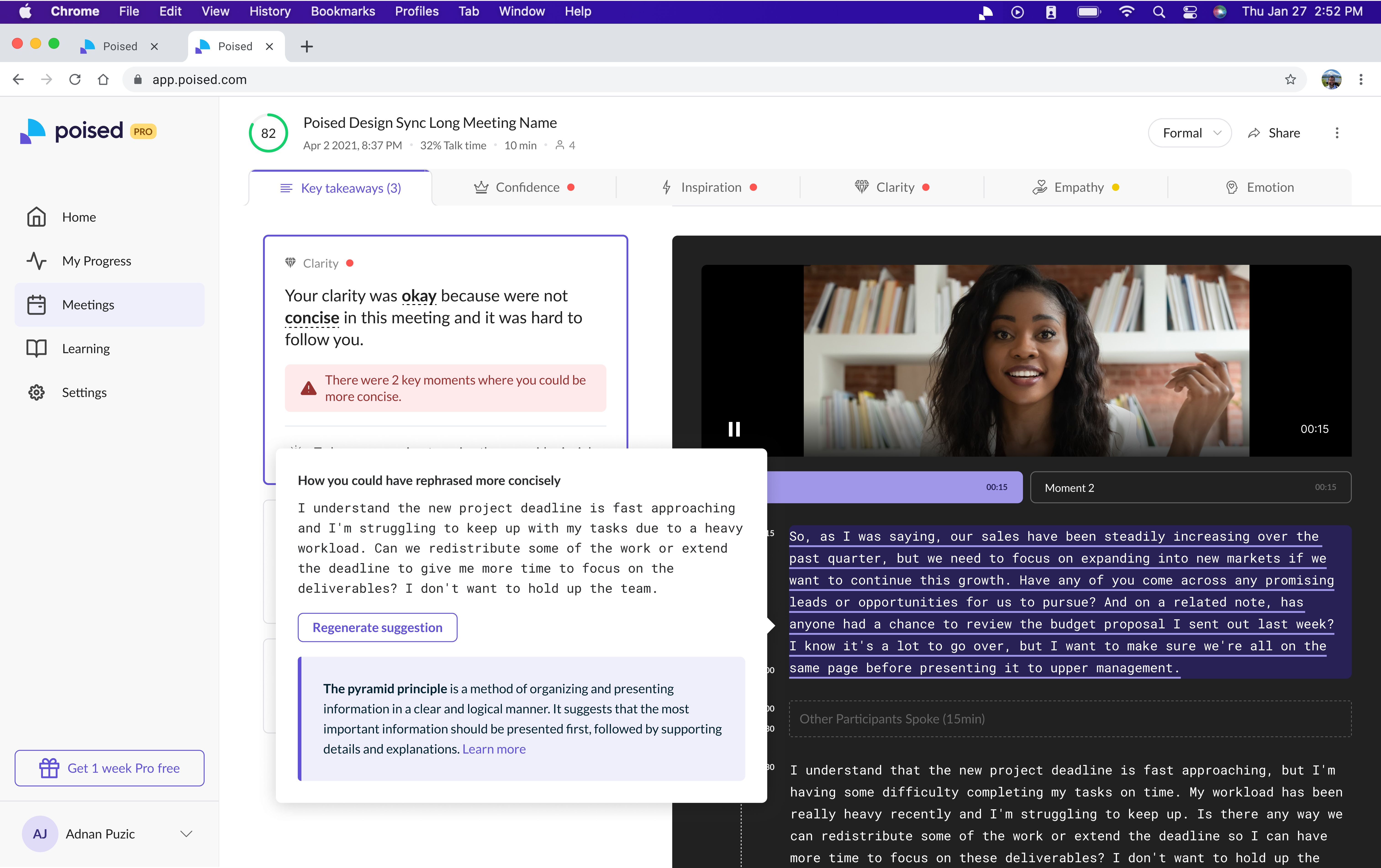 For skills that you're most interested in, enroll in a challenge for focused improvement. Recommended challenges are an excellent way to improve your communication skills in a fun and engaging way and are available now for Poised Pro.
Try it out today! Share with us what you think on Twitter or LinkedIn.