DATE:

AUTHOR:

The Poised team
Poised Coach: a personalized coaching plan for your speech goals
DATE:
AUTHOR: The Poised team

Say hello to your Poised Coach 👋
We've heard from our users that while the data in Poised helps you learn about your speaking strengths and growth areas, it can sometimes be confusing to figure out exactly where you need to focus to improve. With Poised Coach, we're making it easier for you to get personalized recommendations that help you make steady progress toward your specific communication goals. Here's what your Poised Coach looks like in the app:
A New Coaching Tab
The new Coaching tab gives you a simple, step-by-step view of specific actions you can take to improve your clarity, confidence, and more in online meetings.
We're also expanding the communication goals you can work on to better reflect what matters to our users in daily work and life. For example, you can now get a personalized plan for improving your executive presence, with other goals like credibility and connection coming soon.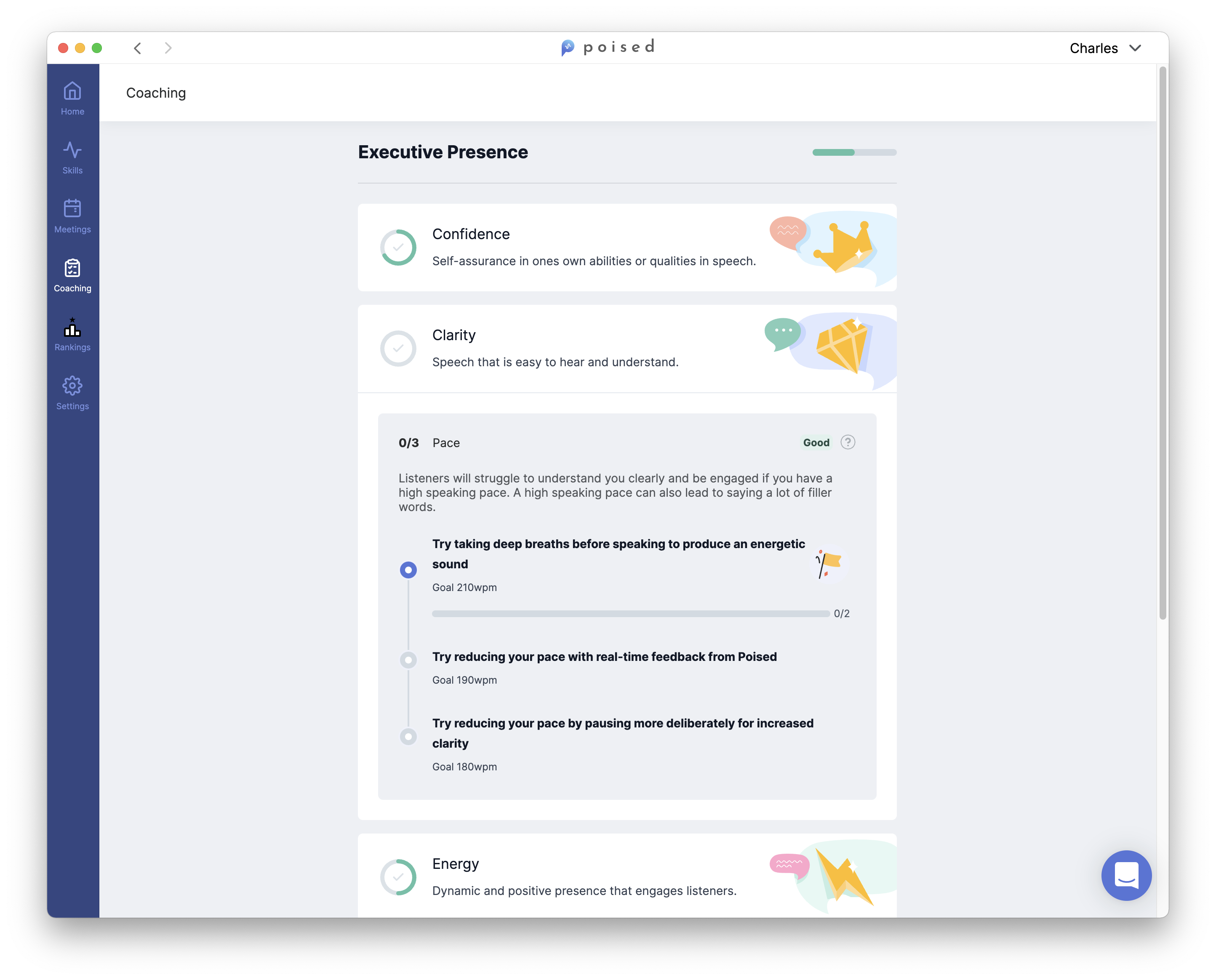 A Simpler Look for the Home Tab
Want a quick sense of how you've been doing lately? The new Home tab gives you a streamlined view of your recent skill progress and meetings. On the Home tab, you can also see where you are in your Poised Coach plan at a glance.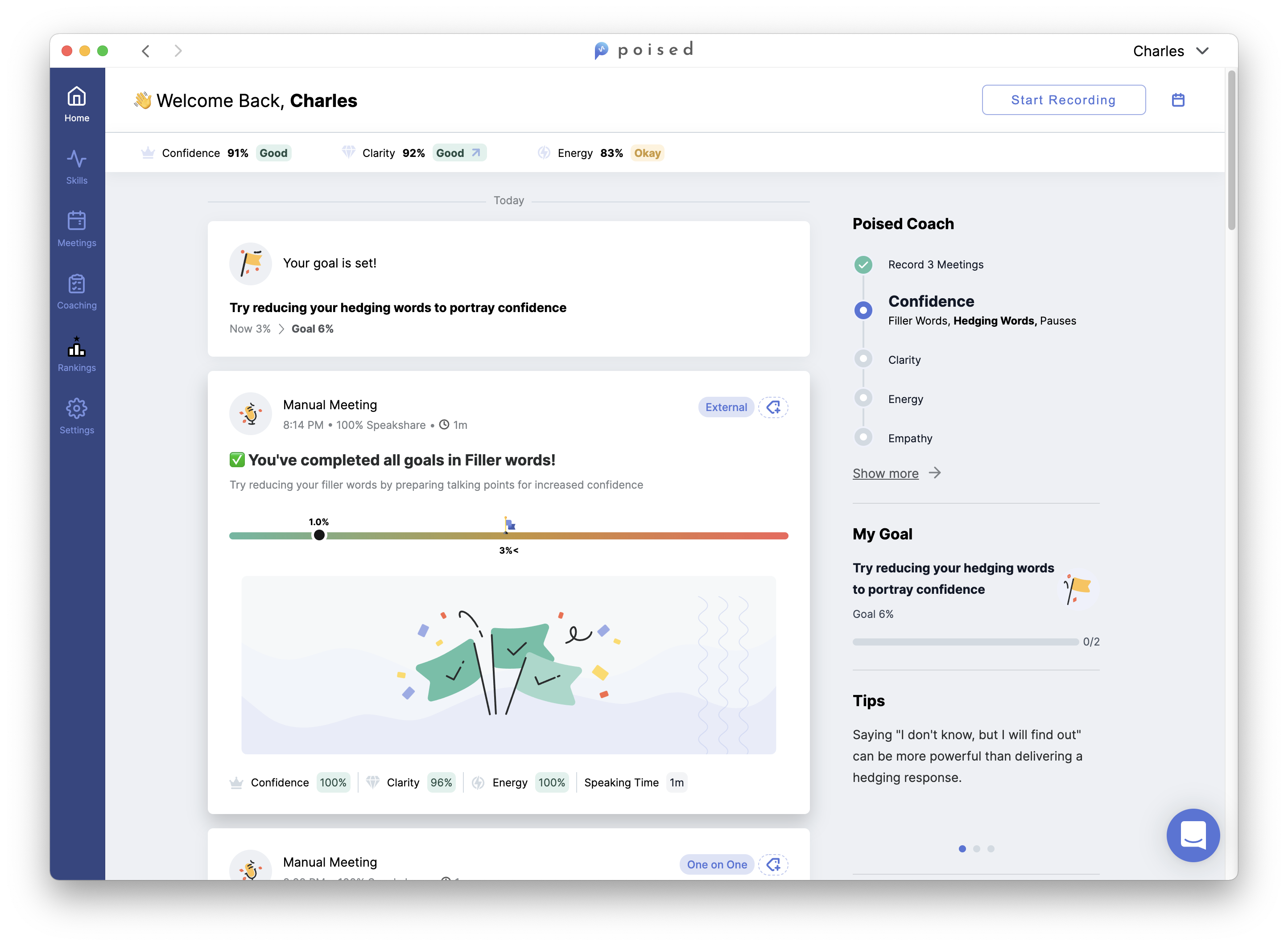 Let us know what you think about the new Poised Coach feature once you try it out!
(Like these updates? If you're on our waitlist, you can share your referral link with a colleague or friend to move up and try Poised out earlier!)