DATE:

AUTHOR:

The Poised Team
Improved Real-Time Feedback: Customizable Views, Speaking Tips, and Meeting Summary
DATE:
AUTHOR: The Poised Team
Getting immediate feedback is a powerful tool for making steady progress toward your communication goals. We're excited to launch these improvements to real-time feedback from Poised to help you speak more effectively during meetings!
From customizing your real-time meters to getting an at-a-glance meeting summary, you can adjust the real-time feedback window to focus on the speech skills you want to improve most.
Speaking Tips Before Meetings
Poised now shows you relevant and timely speaking tips to help you in your next meeting. Over time, these tips will become more intelligent and personalized based on your speech progress and goals.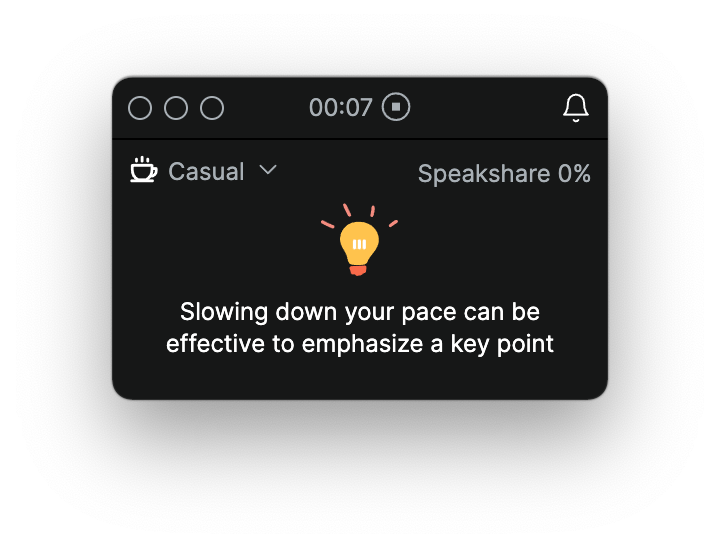 Customizable Real-Time Meters and Window Sizes
You can now select aspects of speech to focus on in real time for your meetings. You can also make the window size larger or smaller using the red, yellow, and green window buttons at the top left. Expand to easily utilize the real-time meters with a second monitor or keep the window minimal when you're sharing your screen.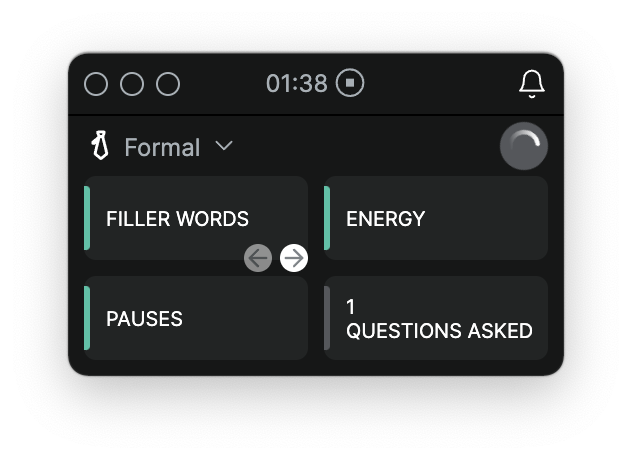 Improved Readability for Real-Time Meters
Meters in real-time are now highlighted to help you read them at a glance. For example, meters highlighted in red help you quickly see where you can course-correct.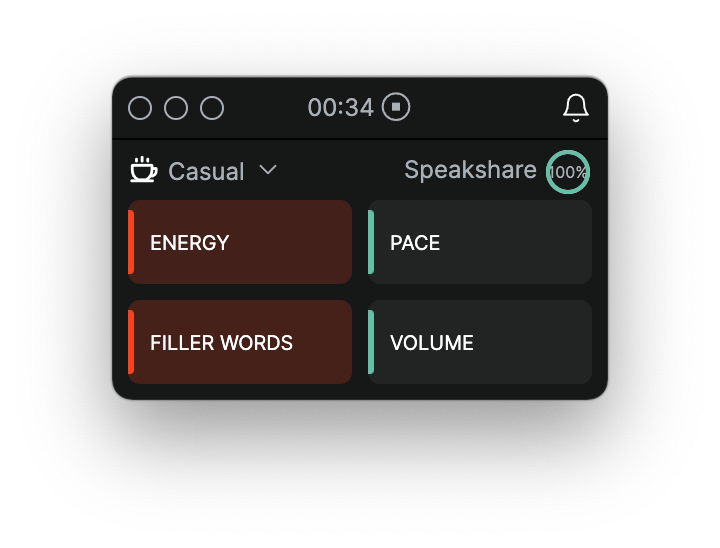 Real-Time Alerts for Specific Skills
You'll now also see tips or alerts for specific skills to help you improve or keep it up during meetings. You can thumbs up or thumbs down alerts depending on whether you find them accurate or useful. (Specific alerts will be reduced if you thumbs down enough times.)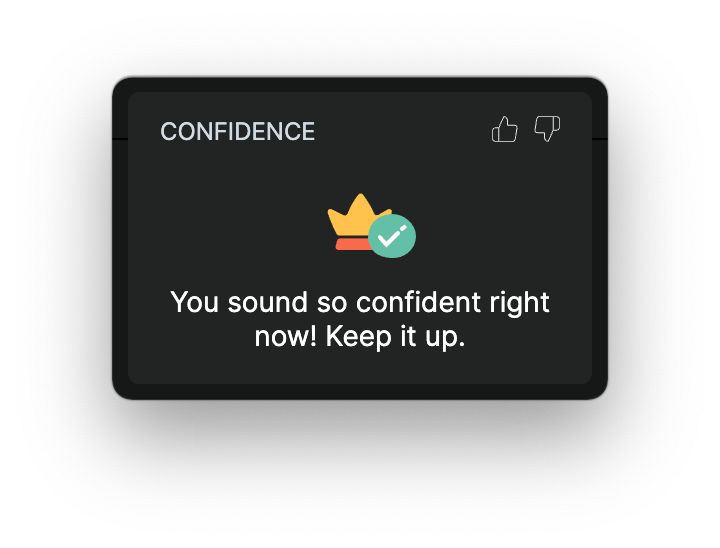 Post-Meeting Summary
When your meeting ends, you'll get a quick at-a-glance summary of your performance, new personal bests, and weekly improvements. For casual meetings, you'll see your sentiments and speaking tones.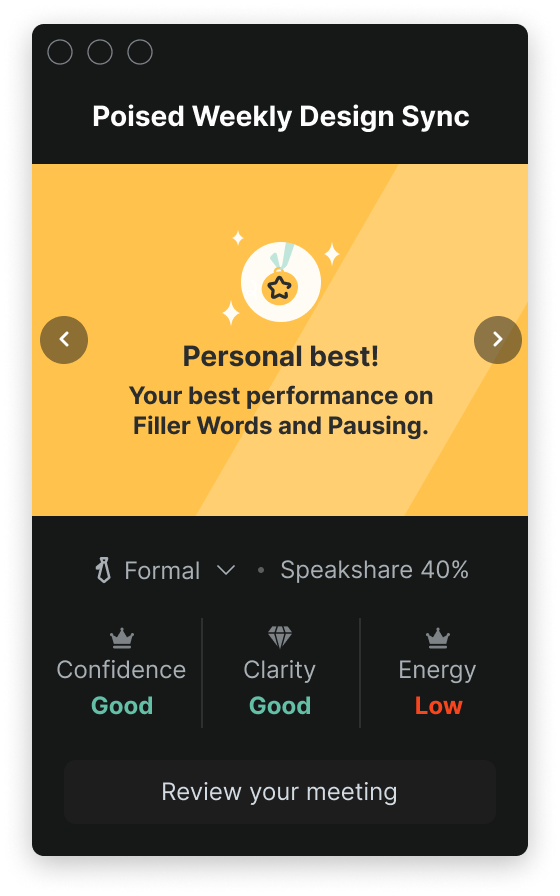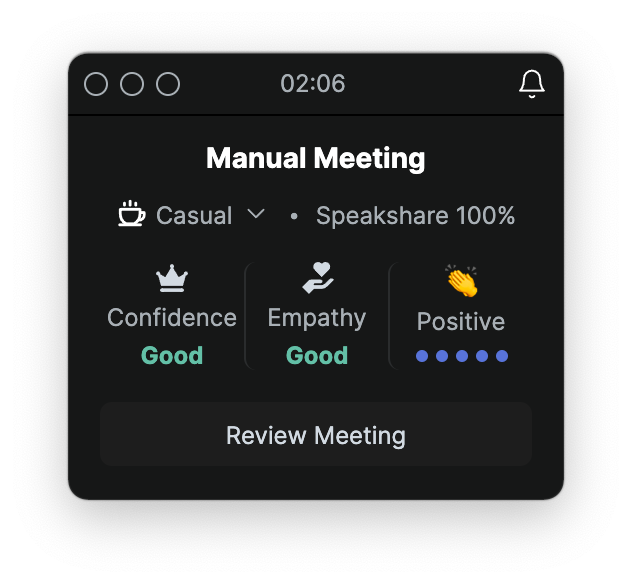 Let us know what you think about the new real-time experience! Share with us on Twitter at @poisedhq.
(Like these updates but haven't gotten to try Poised? Join our waitlist here or share your referral link with friends to get access sooner.)