DATE:

AUTHOR:

The Poised Team
Formal and Casual Speaking Styles
DATE:
AUTHOR: The Poised Team
It's natural to adjust your speaking style based on who you're speaking with or the type of meeting you're in. Having a quick chat with your coworker? You might find yourself speaking more casually. Giving an important presentation to your team? You'll probably adopt a more formal structure.
To make the personalized feedback and recommendations Poised gives you more useful, we're excited to launch contextual meeting feedback that takes into account whether your meetings are more formal or casual in style.
Formal and Casual Styles
Poised automatically detects whether your meeting has a formal or casual context, but allows you to change it in real time (coming soon), on your meeting feed, or within the meeting details.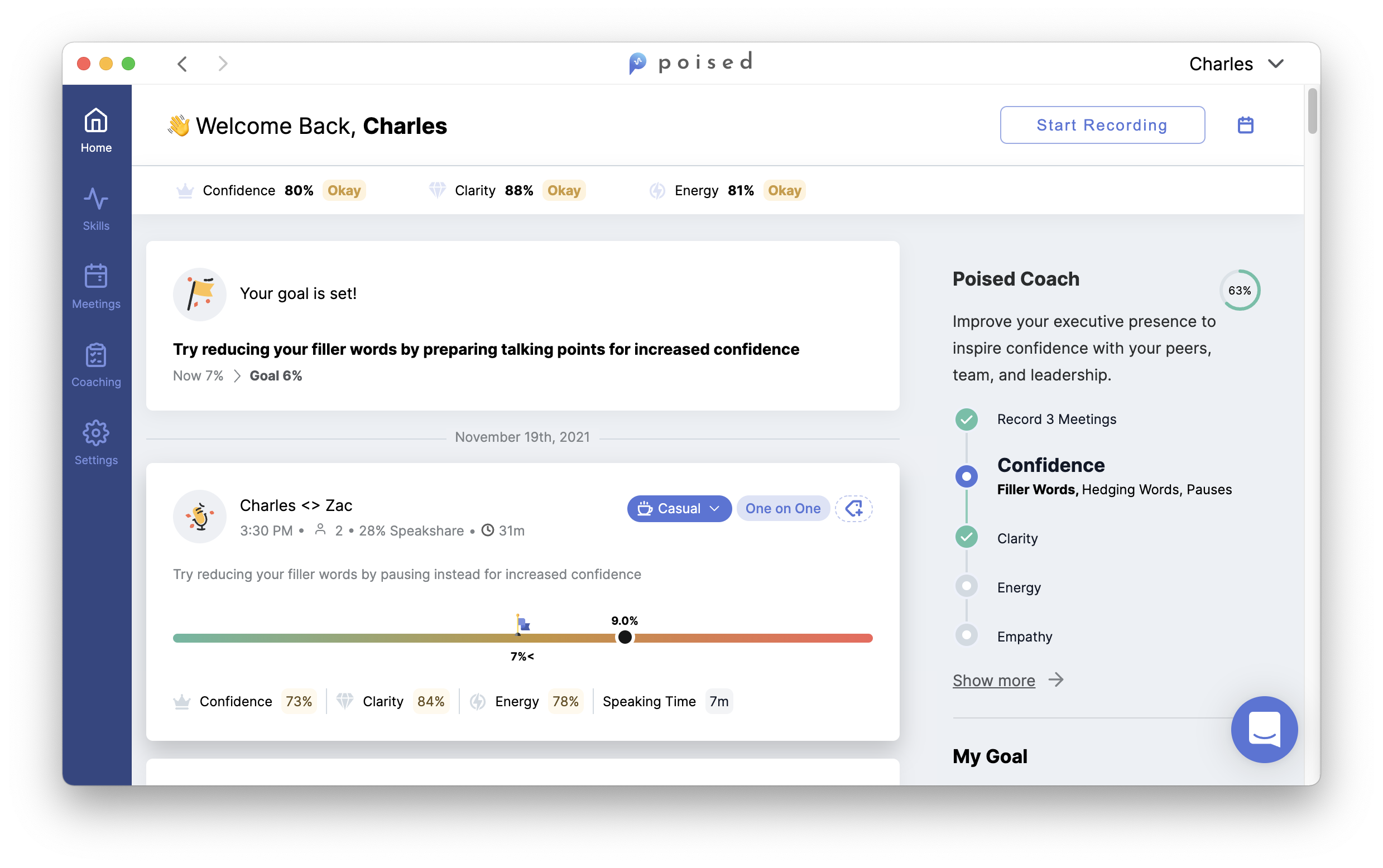 Tailored Feedback
For formal meetings, Poised helps you focus more on confidence, clarity, and energy. And for casual meetings, Poised helps you look more at empathy, clarity, and tone. Don't worry about filler words in casual meetings 🤣

Patterns That Inform Outcomes
Poised also allows you to tag meetings and helps automatically tag one-on-ones, and presentations, and external meetings. Tag your most important meetings and your best performances to learn about patterns in your speaking that drive outcomes you care about.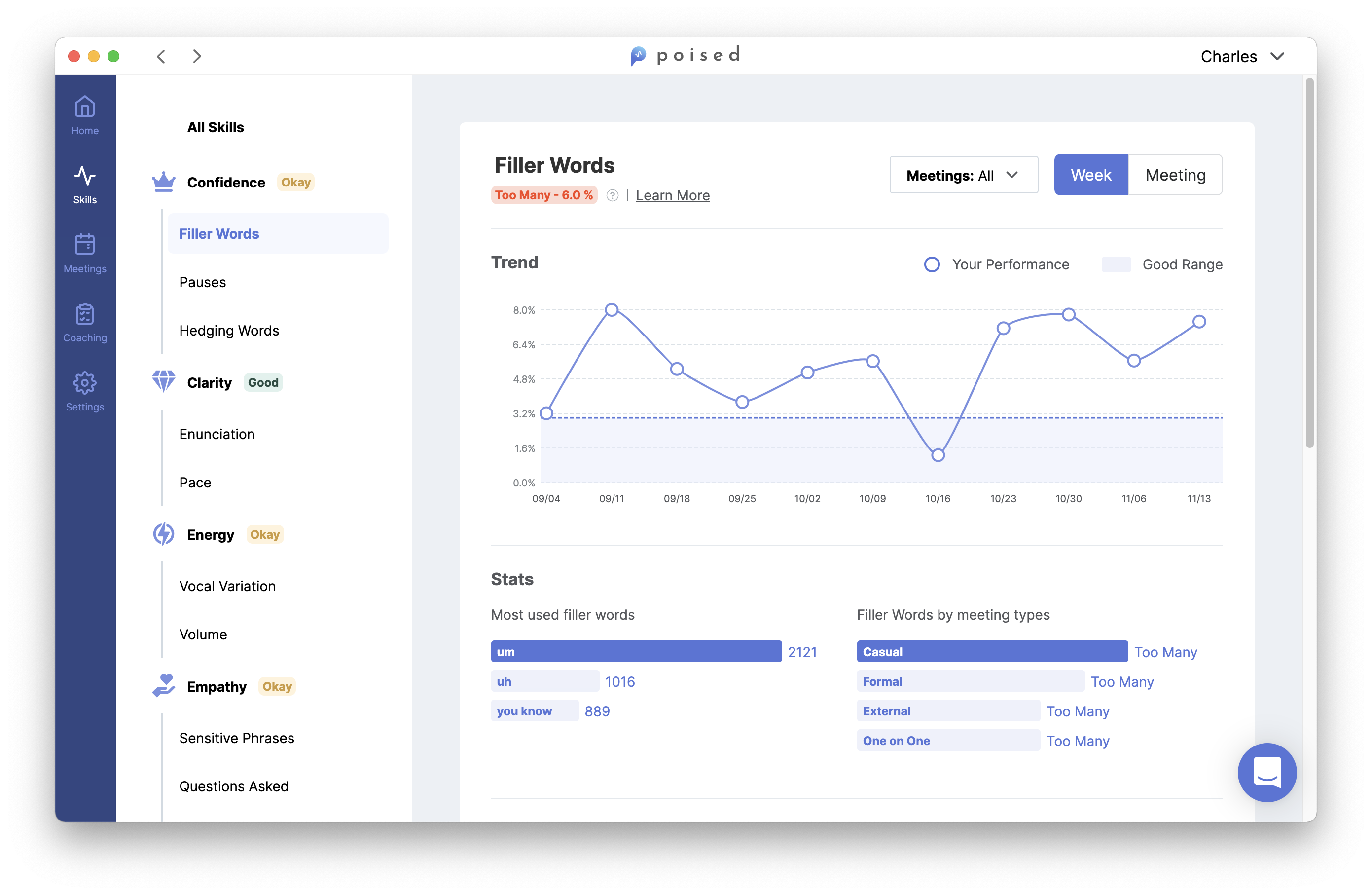 Have any thoughts or feedback? Share with us on Twitter at @poisedhq.
(Like these updates but haven't gotten to try Poised? Join our waitlist here or share your referral link with friends to get access sooner.)