DATE:

AUTHOR:

Poised team
DATE:
AUTHOR: Poised team
When it comes to connecting with others and building mutual respect, eye contact is critically important. We're excited to announce that Poised now provides eye contact feedback, helping you to be at your best when it matters most.
What's the value-add of getting feedback on eye contact?
On video calls, it's easier for us to drift off from looking at our camera because we don't have the same sense of presence with our audience as we do in person. But looking away often or having our gaze somewhere else for too long can be distracting for others and can impact how our confidence is perceived.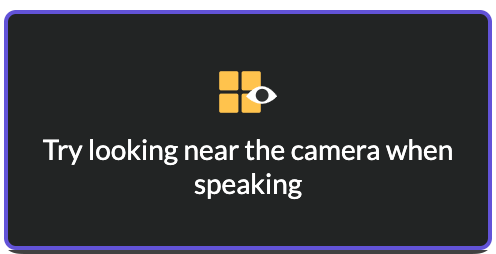 How does eye contact feedback work?
Poised will now present you with live feedback during meetings when your eye contact has either become potentially distracting – with the path of your gaze frequently changing – or if your gaze has been averted from the camera for an extended period of time. You'll also get a summary of your overall performance with eye contact in your post-meeting report and see moments where you could have improved.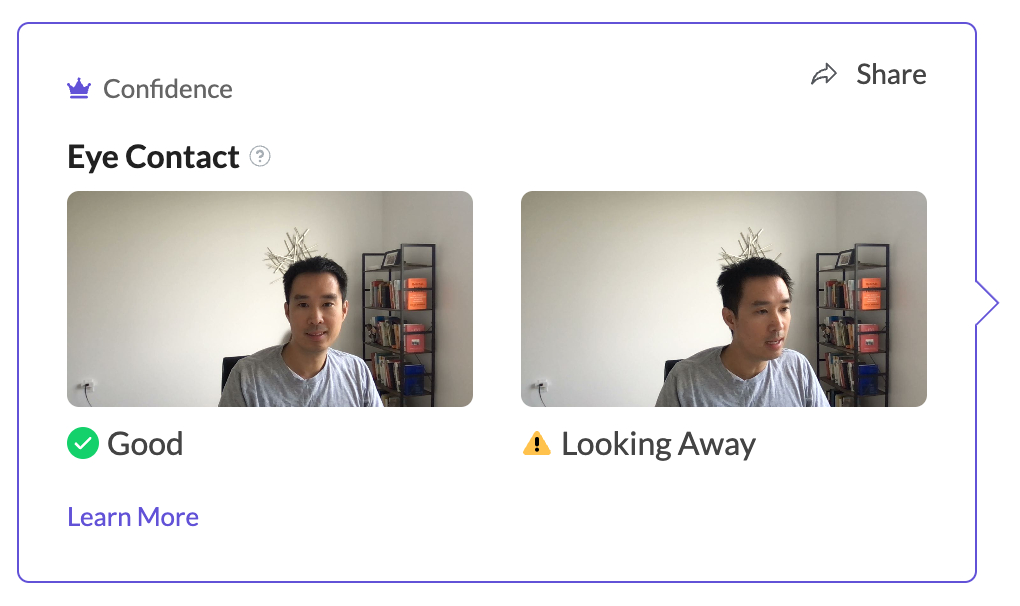 Eye contact feedback is now available on Mac. Learn more about eye contact and get Poised today, it's free! Share with us what you think on Twitter at @poisedhq.