DATE:

AUTHOR:

Poised team
Audio Clips, Improved Filler Word Accuracy, Renaming Meetings, and Vibe Check
DATE:
AUTHOR: Poised team
Audio Clips
Based on feedback from users and speech coaches, we've introduced audio clips to develop even greater self awareness for growth areas and build muscle memory for how speaking well. Simply click the play button in the transcript in meeting details.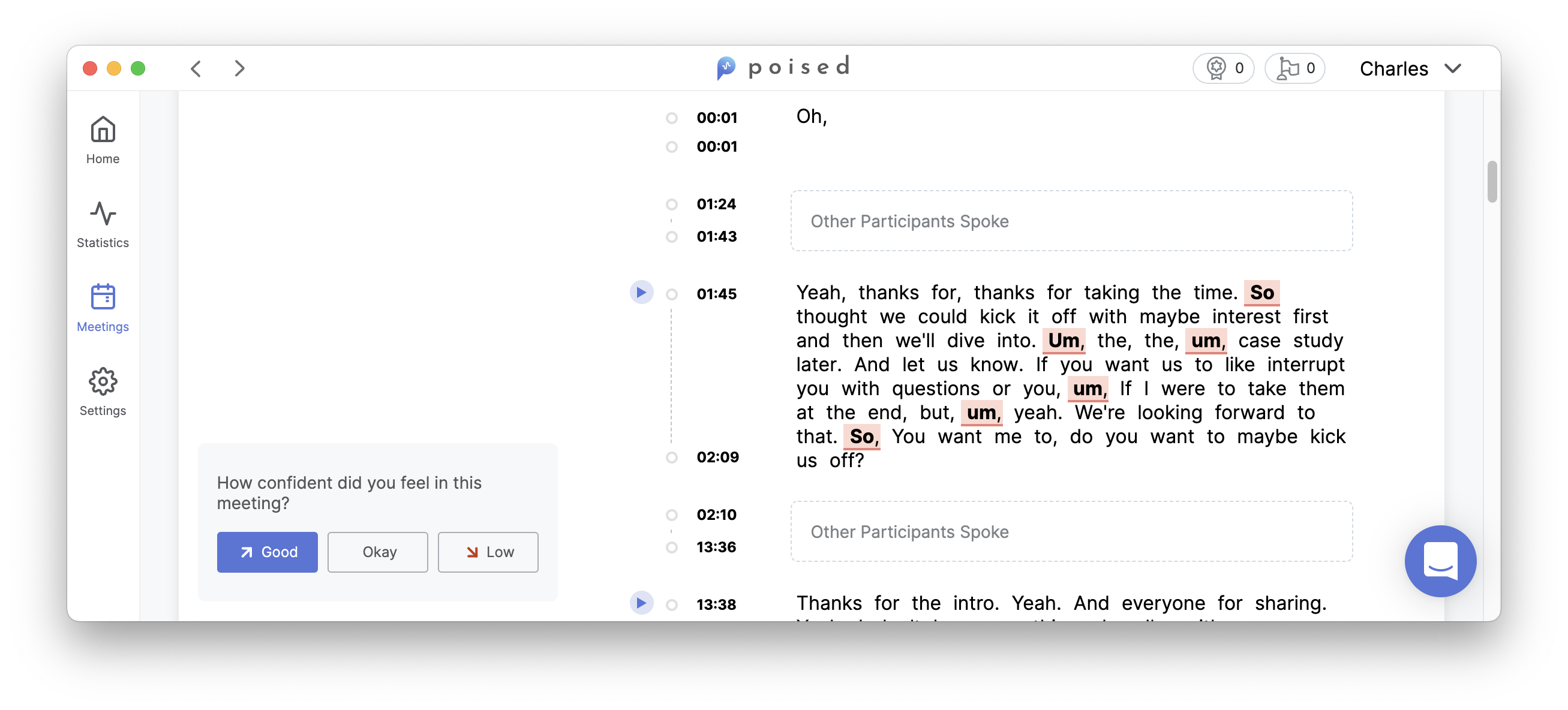 Improved Filler Word Accuracy
Poised now utilizes an improved machine learning (ML) model to detect filler words based on context and grammar. For example, using the word "like" as a verb will not be counted as a filler word. Thanks to those that provided feedback!
Improved Speech Measure Explanations
Find out what certain speech measures are, how they are scored, and why they're important in the new "Learn More" section in meeting details.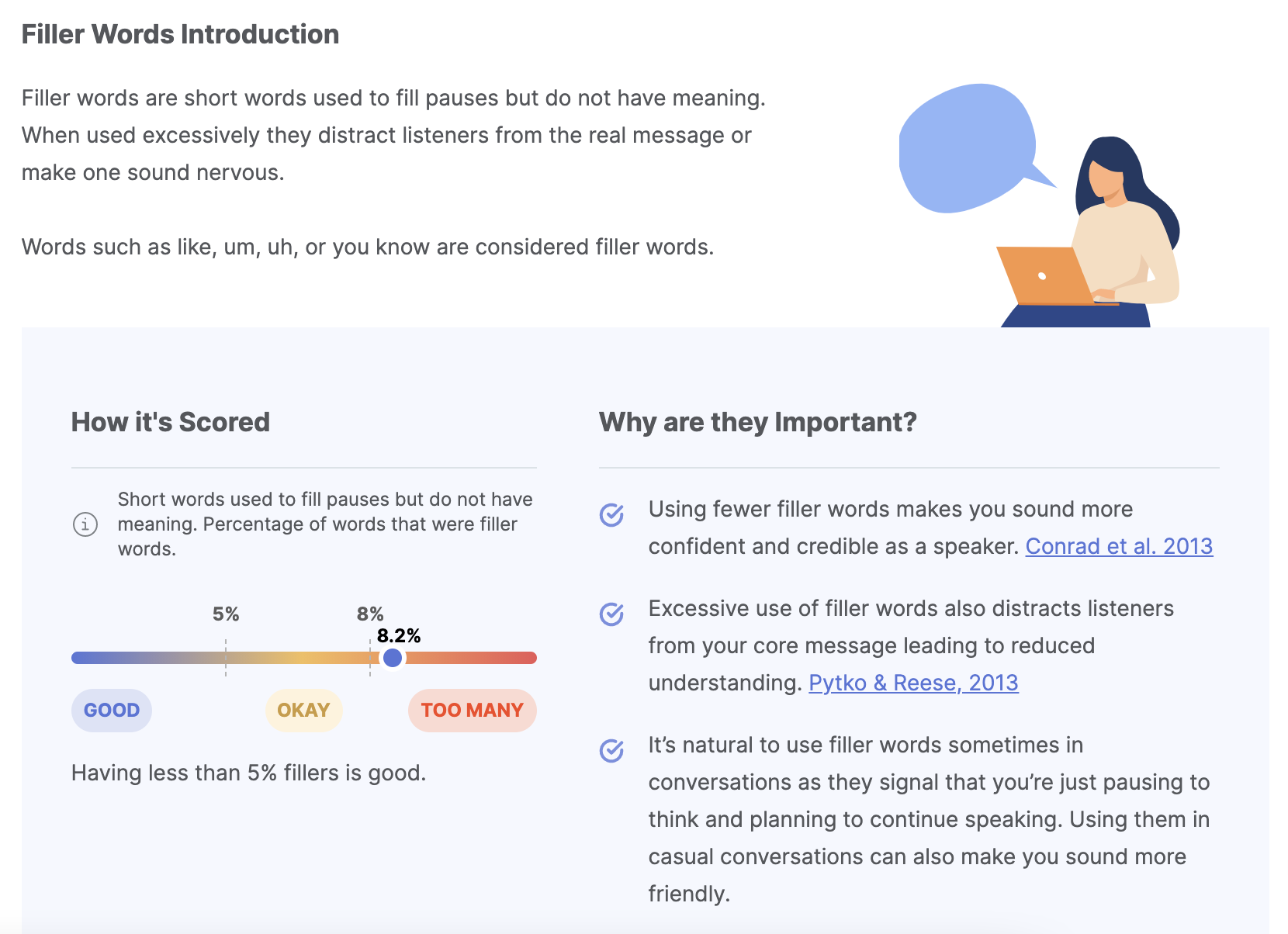 Rename Meetings
Easily rename meetings by simply by hovering over the name of the meeting, clicking the name, and typing in a new name!

Daily "Vibe Check"
Gain greater insight into your speech in meetings. Were you unusually low on energy or perhaps very empathetic in your 1:1 meeting? Retrospect and diagnose to improve for your next one.